Drainage Materials
Drainage Materials and Supplies in Surrey, Hampshire and West Sussex.
Reputable, Family-Run Drainage Supplies
GTH Construction Supplies, with over 100 years of combined experience, is your go-to choice for groundworks, landscaping, and drainage projects. Serving Guildford, Aldershot, Cranleigh, Dorking, Farnham, Haslemere, Godalming, Chiddingfold, Milford, Woking, and surrounding areas, our knowledgeable team recommends top-quality materials and offers convenient collection and delivery services.
We supply only the finest products for constructing and maintaining efficient underground drainage systems. Our stock includes materials from leading brands like Plasson, ensuring a wide array of reliable options tailored to the needs of homeowners and tradespeople in the region.
Available Products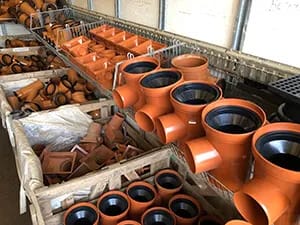 110mm Underground Drainage Pipes
(with Couplers, Bends, Junctions, Band Seal Adaptors andGullies) Standard 110mm underground drainage systems in uPVC for your everyday projects, available to buy in single or bulk quantities. All pipes and accessories supplied in brown and come with the appropriate manufacturer warranty.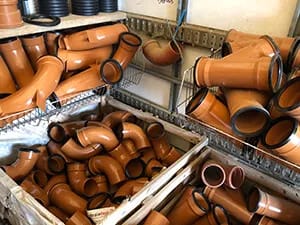 160mm Underground Drainage Pipes
(with Couplers, Bends, Junctions, Band Seal Adaptors andGullies) Our 160mm underground drainage systems also comemanufactured in uPVC for projects with high temperature discharges. Strong, lightweight and durable, our 160mm product range complies with current BS-EN 1401 standards.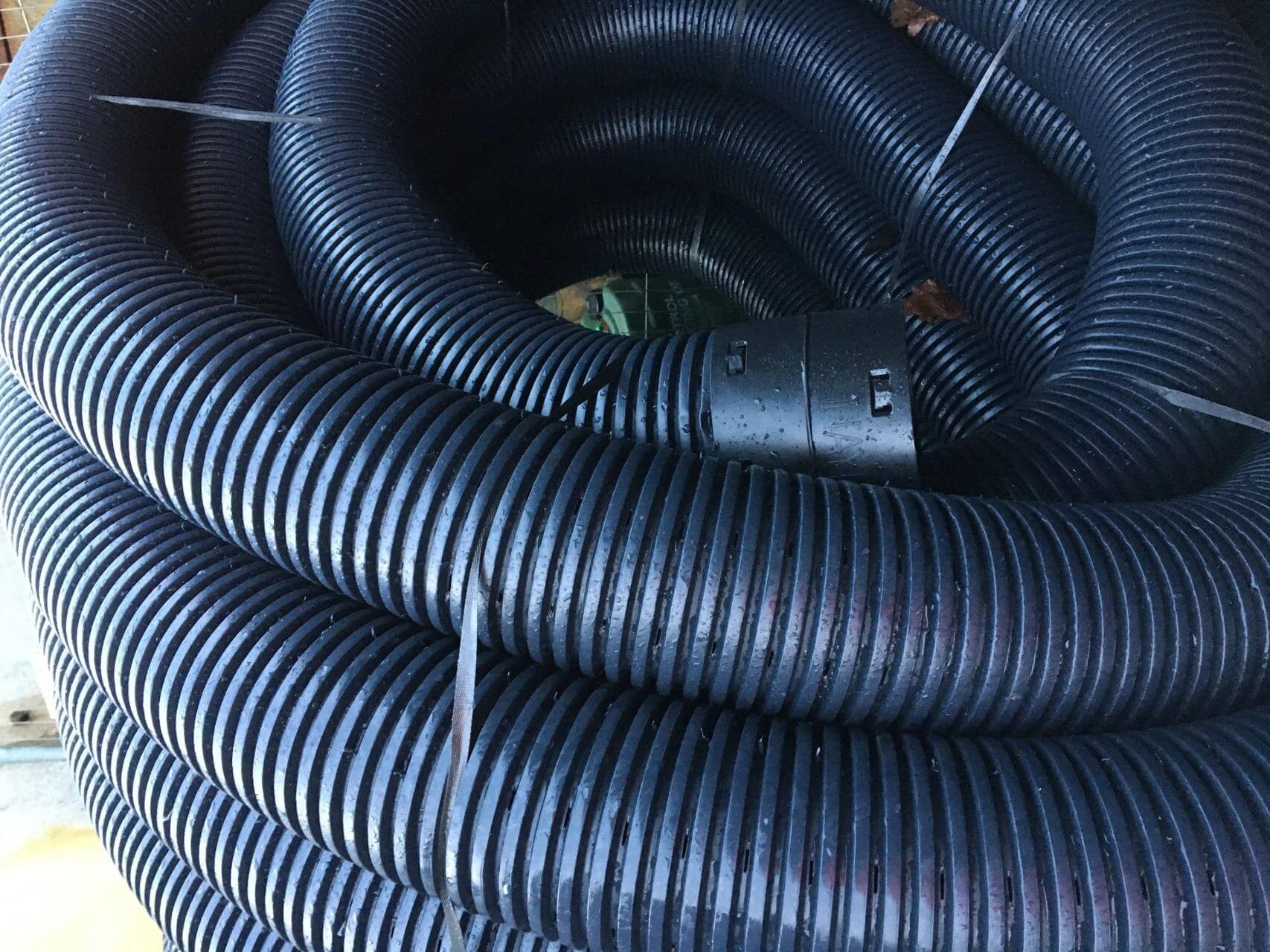 100mm and 150mm Perforated Land Drain
Perforated land drain supplied in 100mm or 150mm coils, suitable for dealing with standing water and waterlogging issues. We can supply these uPVC coils with a range of accessories including geotextile membranes to prolong the system lifespan.
50mm and 100mm Ducting with Draw Cord
Supplied in 25 metre rolls and draw cord to pull through electrical cables. Compliant with BS-EN 61386 standards or ENATS 12-24Class 3. This fl exible, lightweight product offers good strength and durability, and it meets current highway specification.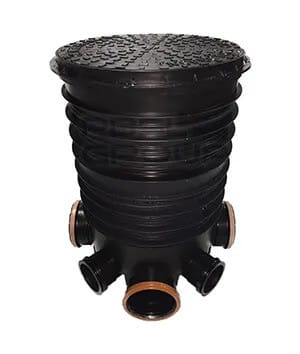 450mm and 600mm Inspection Chambers
Access points for underground networks manufactured in plastic. Available in diameters of 450mm and 600mm. This product complies with Part H of the current UK Building Regulations to assist with cleaning, repair and inspection work.
Recessed Manhole Covers
Available in lightweight, medium and heavy duty. Lay driveways, patios and hard surface with a metal tray to provide access into underground drainage systems without our recessed manhole covers impacting paving material aesthetics.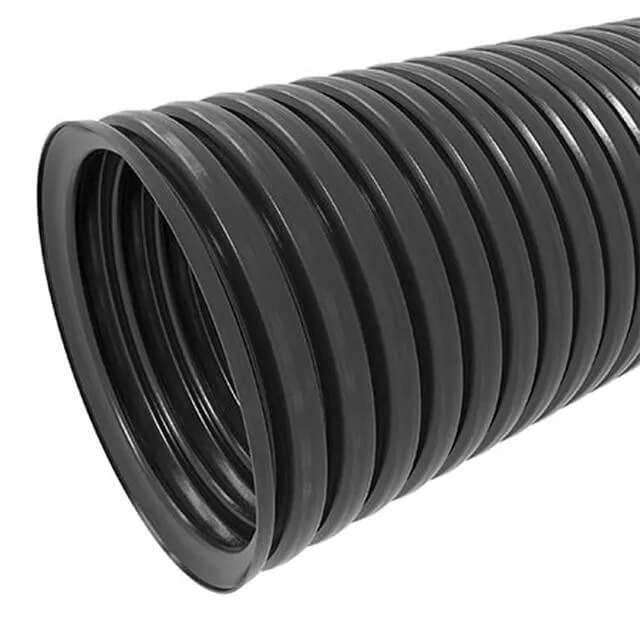 Twinwall Drainage Pipes and Couplers
Available in sizes starting at 150mm up to 600mm. This product has BBA approval and complies with BS-EN 50086. We can supply this product with bends, junctions, sealing rings, couplers and a full supporting range of fabrications.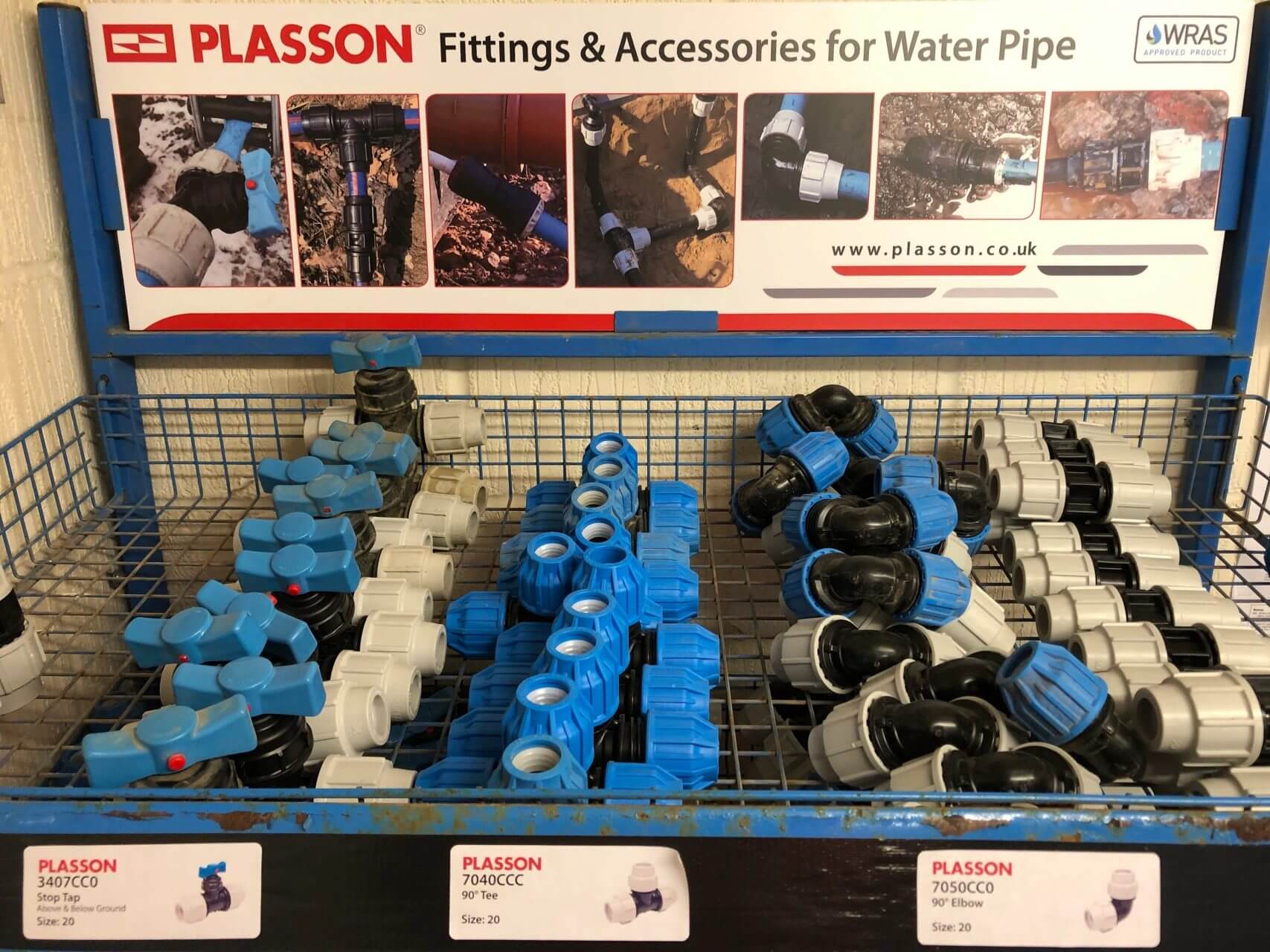 Plasson Water Fittings
An extensive range of products for connecting PE pipe. Plasson is a leading global supplier of mechanical, pushfit and electrofusion fittings as well as valves and other system components. All products we provide comply with relevant BritishStandards.
The Importance of Quality Drainage Materials
When it comes to installing, repairing, or maintaining drainage systems in Guildford, Haslemere, Godalming, Aldershot, or Woking, it is absolutely essential to utilize top-tier drainage materials to ensure continuous functionality and unwavering reliability. Regardless of the skill level of your workforce, the use of subpar materials can lead to expensive damage, inefficient drainage, and systems that are susceptible to failure.
GTH Construction Supplies is here to offer expert guidance and supply reputable branded products to both homeowners and tradespeople throughout the Cranleigh, Dorking, Farnham, and Milford regions. We have the comprehensive range of drainage materials required to achieve a professional and enduring solution.
For specialized drainage materials in Dorking, Haslemere, Woking, Surrey, West Sussex, and Hampshire, please don't hesitate to contact us today at 01483 277884. Your drainage project deserves nothing less than excellence.
Areas We
Cover
With many years' experience delivering drainage materials, building supplies and muck away services to homeowners and tradesmen, we provide professional, convenient solutions to keep your project on track and in budget.
Get In Touch
"*" indicates required fields