Construction Materials
Construction Materials in Haslemere, Woking and the Surrounding Areas
The One-Stop Shop for Your Building Needs
GTH Construction Supplies stocks a broad range of groundwork and construction materials for domestic and commercial customers. We offer competitive prices and high availability, with over the counter and delivery services. All our staff are trained and highly experienced, with thorough knowledge of the products we sell and their uses. This ensures they can give you the right product advice for your needs.
Based in Shamley Green, we serve customers from all the surrounding areas and deliver to locations across Surrey, Hampshire and West Sussex, includingAldershot, Chiddingfold, Cranleigh, Dorking, Farnham, Godalming, Guildford, Haslemere, Milford and Woking.
All products are eligible for delivery, for both commercial and domesticcustomers, at a small cost. This includes a next day delivery option, subject toavailability. We carry out most deliveries using a tipper truck, allowing us to transport everything from small to large quantities of products and materials.
Available Products
Bricks, Blocks and Paving
Concrete Lintel – 100mm x 65mm x 600 / 900 / 1200 / 1500 /1800 / 2100mm
Concrete Lintel – 215mm x 65mm x 600 / 900 / 1200 / 1500 /1800 / 2100mm
Bullnose Path Edging
Flat Top Path Edging
50m Ducting
100mm Ducting
150mm/6″ Ducting
50mm T/W Ducting (OD63mm)
Blue 100mm Duct
Electric Duct T/W
Other
Duct Adaptor 100mm
Electric Duct x 100m – 3237
Bricks
Ash Collington Blend Multi Brick
Brick – Engineering
Brick – Warnham Red
Concrete Coursing Bricks (10.4N)215x100x65mm
Forterra – Atherstone Red Brick
Forterra – Class B Engineering Bricks
Marshalls Red Perforated
Engineering Brick
Plastic Airbrick
Rodruza – Epsom Red Multi Brick
Telescopic Air Vent and Brick
Blocks
100mm Fibotherm Concrete Block 3.6N
100mm Medium/Solid Dense Concrete Blocks 7.3N
140mm Hollow/Solid Dense Concrete Block 7.3N
215mm Hollow Concrete Block 7.3N
Brickslip
Thermalite/Celcon 100mm Block (Hi-Strength)
7.3N Thermalite/Celcon Block (Sheild100) 3.6N
Paving
100 x 100 x 100mm Granite Setts
200 x 100 x 100mm Granite Setts
3m-12mm Rebar
Tying Wire
6m x 10/12mm Rebar
A142/A252 Reinforcing Mesh
A393 Mesh
Large Mesh Spacers 65-75mm
Small Mesh Spacers 40-50mm
16-32mm Pipe Squeeze Tool
20mm Water Main x 25/50m
25mm Water Main x 25/50m
32mm Water Main (per Metre)
32mm Water Main x 25/50m
50mm Water Main x 50m
Copper Adaptor 15 x 20mm
Stopcock Complete Chamber
Universal Coupler 25 x 15-22
Universal Coupler 25 x 20-27
Universal Coupler 32 x 20-2
25mm Stopcock
20/25/32mm End Cap
20/25/32mm 90 Elbow
20/25/32mm Coupling
20/25/32mm T Junction
20/25/32mm Wall Clips
20/25/32mm Water Main (per metre)
Plasson
Coupler 20mm
Coupler 25mm
Coupler 32mm
Reducing Coupler 25x20mm
Reducing Coupler 32x20mm
Reducing Coupler 32x25mm
Imp/Met Coupling 1″ x 32mm
Imp/Met Coupling 1/2″ x 20mm
Imp/Met Coupling 1/2″ x 25mm
Imp/Met Coupling 3/4″ x 25mm
Push-Fit Coupler
Push-Fit Coupler 25 x 14-18
Push-Fit Coupler 25 x 19-22
Push-Fit Coupler 25 x 24-28
Reducer Coupling 25-20mm
Reducer Coupling 32-25mm
Reducer Coupling 32×20
Plasson
Universal Coupler 25 x 27-35
Universal Coupler 32 x 27-35
90° Tee 20mm
90° Tee 25mm
90° Tee 32mm
90°Reducing Tee 25x20x25
90°Reducing Tee 32x25x32
25mmx20mm Reducer
25x20x25 Reducing Tee
90° Elbow 20mm
90° Elbow 25mm
90° Elbow 32mm
Wall Plate Elbow 20×1/2″
Wall Plate Elbow 25×3/4″
Female Adaptor 20mm x 1/2″
Female Adaptor 25mm x 3/4″
Female Adaptor 32mm x 1″
Male Adaptor 20mm x 1/2″
Male Adaptor 25mm x 3/4″
Male Adaptor 32mm x 1″
End Plug 20mm
End Plug 25mm
End Plug 32mm
20mm Pipe Liner
25mm Pipe Liner
32mm Pipe Liner
25mm x 3/4″ Plastic Wall Plate
20mmx1/2″ Plastic Wall Plate
25mm Stop Tap Plastic
32mm Stop Tap Plastic
20mm Stop Tap Plastic
3/4″ Bib Tap Hose Union
1/2″ Metal Bib Tap Hose Union
Ball/Bib Tap 3/4″
Bibcock (Red) 1/2″
Connector Small/Large
1/2″ Brass Tap
110mm Single Socket 0-45°Adjustable Bend
110mm Single Socket 15°/ 30°/45°/90°Bend
100mm Land Drain x 25m/50m
100mm Land Drain Y Junction
100mm Twinwall Pipe Including Coupler
100mm Twinwall Y Junction
110mm Double Socket 15°/22.5°/30°/45°/90° Bend
110mm Double Socket 90° Rest Bend
110mm Double Socket Drainage Coupler
110mm Double Socket Drainage Slip Coupler
110mm Double Socket T/Y Junction
110mm End Plug 110mm Gully Trap
110mm P/Ended Long Radius 45°/90°Bend
110mm Rectangle Hopper Head
110mm Triple Socket T/Y Junction
110mm Underground Pipe
1200 x 1000mm Concrete Riser/RingW/Ste
1200 x 500mm Concrete Riser/Ring
150mm Land Drain x 50m
150mm Twinwall T Junction
160/80mm Land Drain Multi Junc
160mm – 110mm Socket Reducer Level Invert
160mm 22° Bend
160mm Coupler
160mm Drainage Bend 45°
160mm Drainage T Junction
160mm Land Drain End Cap
160mm Perforated Land Drain
160mm Sewer Pipe
160mm/110mm Multi Junction
160mm/6″ Bend 15°
160mm/6″ Y Junction
2800ltr Septic Tank C/W Cover
300mm Twinwall Pipe 30° Bend
300x300mm Gully Grate
380mm Double Stepping Iron/Rung
40mm Twinwall Duct x 50m Roll
450mm Cast Iron Round Cover/Frame
600x300mm Yard Gully
600×450 Concrete Lid
600×450 Concrete Riser
600×600 M/Hole Pavior Poly CD791R
600×600 Screed Cover T163G
60mm Land Drain / Perf Pipe
900 x 600mm Concrete Riser/Ring
900mm Reducer Slab/Biscuit
Aluminium Rodding Eye – 45°
Black Cast Channel Drains 12.5T
Bottle Gully Circular Orange 110mm
Bottle Gully Circular Riser 225mm
Channel Drain (Deep/Shallow)
Channel Drain Deep (135mm) Corner Unit
Channel Drain End (Deep/Shallow)
Channel Drain Shallow (85mm) Corner Unit
Channel Drain/Aco Trap
Concrete Channel Drain
Concrete Inspection Chamber 1200x750x150
Concrete Repair Spur
Double Adjustable Bend
Galvanised Channel Drain – 1.5T
Galvanised Cover/Frame 10T
Galvanised Cover 600×450 Ped
Hexdrain Accessory Set
Hexdrain Channel Slot Top
Hexdrain Slot Drain Corner
Hexdrain Sump Base Unit
In/Out Bottle Gully
Iron Gulley Grate 430x370mm
Iron Med. Duty 600x450mmCover/Frame
Land Drain Coupler
P Trap Gully
Pedestrian Gully Grate – 420x420mm
Pedestrian Gully Grate – 430×370
Plasson Stopcock Chamber Lid – Water
Plastic Leaf Trap
Pre-Sleeved 100mm Land Drain X50m Roll
Recessed 300x300x80mm Lid
Red Blank End 100mm L/Drain
Shallow Channel Drain Corner
Soakaway Crates
Small Soakaway Crate
Square Hopper Head 110mm
Twinwall 150/225/300/450/600mm Coupler
Twinwall 150/225/300/450/600mm Pipe
VAC1602 Bandseal/Flex Adaptor (144-160mm/110-122mm)
VAC1922 Bandseal/Flex Adaptor (170-192mm/110-122mm)
VAC4000 Bandseal/Flex Adaptor 4″Clay-Plastic
VAC6000 Bandseal/Flex Adaptor 6″Clay-Plastic
VSC115 Bandseal/Flexible Adaptor100-115mm
VSC125 Bandseal/Flexible Adaptor 110-125mm
VSC175 Band/Flexible Adaptor(150mm-175mm)
Large Manhole Base 160mm Inlet
300×300 Recessed Manhole Cover
450×450 Recessed Manhole Cover
Manhole Base – 450mm/2x160mm 2x110mm In
Manhole Base – Large 450mm/110mm Inlet
Manhole Base – Small 280mm/110mmInlet
90° Manhole Base – Small
280mm/110mm Inlet
Manhole Chamber/Riser – Large450mm/300H
Manhole Chamber/Riser – Small280mm/185H
Manhole Cover and Frame600x600x100mm D400
Manhole Lid – Large/Small (280mm)
Recessed Manhole Cover 600 x 450 x 65/80
Recessed Manhole Cover600x750mm (38mm)
Solid Top Iron Manhole Cover
40T H/Duty 600x450x100mm Manhole Cover
Cast Iron Med. Duty 600x600Manhole Lid
Shingle – 6/10/20/40mm
Grey Shingle – 10/20mm
6mm Grey Chippings
Crushed Concrete – 50/100mm
Bold Crushed Concrete
Crushed Tarmac
Type 1 Limestone
Limestone Scalpings
Ballast
Building Sand
Plastering Sand
Sharp Sand
Planings
Topsoil
Screened Soil
Compost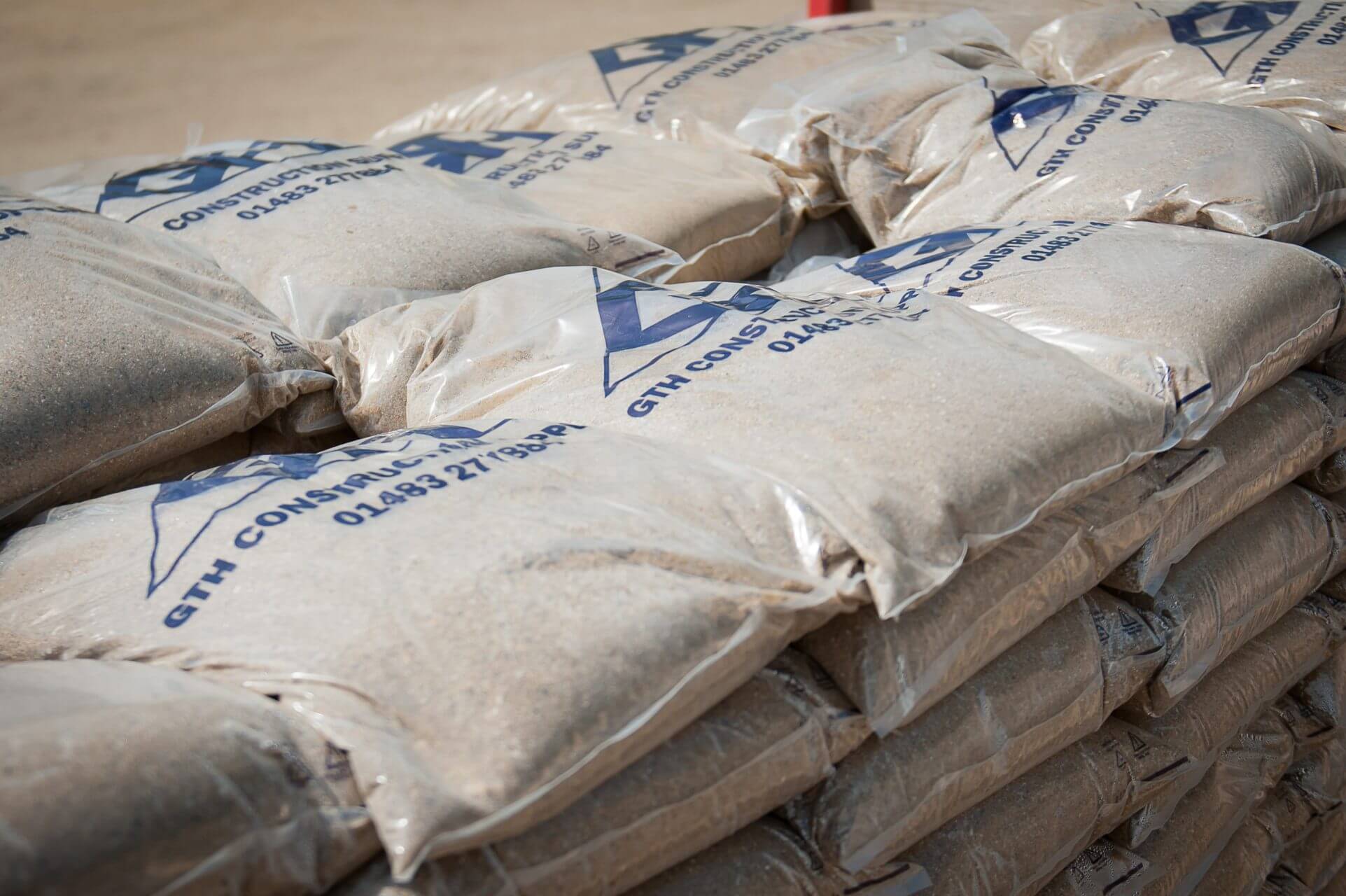 20kg Rapid-Set Post Mix
Mannock Cement
Rugby Cement in Paper Bags
25kg Bags
Shingle – 6/10/20mm
Ballast
Building Sand
Compost
Kiln-Dried Sand
Plastering Sand
Rock Salt
Scalpings
Screened Soil
Sharp Sand
Tarmac
Type 1 Limestone
Hydrated Lime
Rugby Cemen
25kg Bags
50mm Crushed Concrete
Hard Core Away
Spoil Away
Shingle – 6/10/20/40mm
Ballast
Building Sand
Bury Hill Horse Manure
Compost
Plastering Sand
Screened Soil
Sharp Sand
Grab Unload – Per Hour (£)
Haulage Only
9/12″ Metal Cutting Disc
Claw hammer 450g
Club Hammer 1/1.8kg
Stainless Starter Pack
Stanley Knife
Stanley Knife Blades
Venom Hand Saw
Wera Kraftform Comfort Screwdriver 7-Piece Set
Makita 12″ Cutter
Pipe Cutter
Frost Protector 5/25L
Gas Oil/Derv (5% Vat)
Hydraulic Oil
2 Stroke Oil
22kw Diesel Heater
5 Litre SBR
Integral Waterproofer (5L)
Bostik Integral Waterproofer 5L
Bostik Mortar Admix 25L
Bostik Mortar Admix 5L
Bostik Rapid-Set Cement 10kg
Brick/Patio Cleaner
Mortar Admix 5/25ltr
Mortar Brick Acid Cleaner
Patio Path Seal 5ltr
Pipe Lubricant 1kg
PVA Adhesive 5ltr
Easy Joint
Damp Proof Course100/112.5/150/225/300/450mm
600mm Damp Proof Course DPC600
Screeding Fibre – 800g Bag
Geotextile Terram Black
Geotextile Terram Cut to Size
Geotextile Terram White 25/50/100m
80g Geotextile/Terram-2m(wide)x25/50m(long)
Non-Woven Geotextile 100g Terram White
13/24″ Pathway Broom
Black Mixing Tray
Chisel
Duct Tape (50mmx50m)
Electric Warning Tape
Emergency Air Horn
Empty 25L Drum
Flexi / Gorilla Tub / Bucket (42ltr)
Gas Warning Tape
Grafter Shovel
Shovel (Metal or Plastic)
Snow Shovel
Camden Galvanised Wheelbarrow(90ltr)
Haemmerlin Galvanised 120ltrWheelbarrow
Haemmerlin Green Wheelbarrow(90ltr)
Hessian 1.3x46m
Rubble Sacks
Salt/Grit Box
Small Hand Brush
Small Ratchet Strap
Squeegee Mop
Tape Measure
Tarmac Rake
Tarpaulin sheet
Task Light
LED Mighty Light
Rechargeable Floodlight
Warning Tape
Yellow Bucket
Spazzle
6mm Rope (per Meter)
8m Ratchet Strap
Barrier Tape
3m 2.5 Tonne Tie Down Strap
3.5m Tie Down Strap
Road Pin
String Line
String Line Pins
Wall Ties 225mm
Marker spray paint
Metal Chalk Line
Insulation Retaining Clips
Jubilee Clips
Meter Box
Meter Box Hockey stick
Polythene bag
Sandbag – Hessian
Sandbag – Polypropylene
Site Safety Fencing 50m
Cavity Closure
Draper Tools
(110v/230v) 1500W 14Kg Hex Breaker
1700w 18.5kg Hex Breaker 230v
600/900/1200/1800mm Level
14″ Wire Brush c/w Scraper
2.8kW PTC Electric Space Heater
2Kw Space Heater
250mm Adjustable Wrench
3.2Kg Sledgehammer
3Pc Utility Bar Set
3W COB Slim Inspection Lamp
5W COB LED Rechargeable Work Light
10W COB Work Light
5W LED Flood Light
Brick Bolster 75/100mm
Brick Trowel 275mm
Bungee Cords 800mm
Carpenters Pencils x 12
Combi Rubber Mallet 24oz
Hard Graft Multi-Purpose Wipes
Jointing Trowel
Pointing Trowel 150mm
Landscaping Rake
Long Handles Fencing Spade
Plastic Pipe Cutter
Post Hole Digger
Stainless Long T-Fork
Tarmac Tamper – 4kgs
PPE
Orange 2pc Rainsuit
Orange Gloves
Orange Thermal Gloves
Thermal Gloves
Rigger Gloves
Black Gloves
Dust Mask
Ear Defenders
Face Mask
Face Mask (Box of 50) – Disposable
Safety Goggles
Safety Glasses
Black Nitrile Examination Gloves
Hand Sanitiser 750ml Refill
Disinfecting Wet Wipes
Construction Materials in Surrey
Unlike our competitors, we maintain an extensive inventory of construction materials, ensuring they are readily available when you require them. Our primary focus lies in supplying specialized materials for groundworks and construction projects, including fulfilling your drainage needs. And don't forget, we also offer professional grab and muck away services to cater to your requirements.
Whether you prefer to visit our location in person to access construction materials over the counter or need seamless delivery to your site in Aldershot, Chiddingfold, Cranleigh, Dorking, Farnham, Godalming, Guildford, Haslemere, Milford, or Woking, GTH is here to serve you. Our inventory spans everything from topsoil to drainage materials and tools, making us your one-stop solution for all your project needs.
For top-tier construction materials in Haslemere, Woking, and the surrounding areas, reach out to us at 01483 277884. Your satisfaction is our priority.
Get In Touch
"*" indicates required fields