Milford
Suppliers of Construction Materials in Milford
Enhancing Drainage Installations for Construction Success in Milford
With a solid foundation in the groundworks industry, our transition to the retail sector has equipped us with a deep understanding of the pivotal role played by effective drainage in construction. At GTH Construction Supplies, we provide a comprehensive range of drainage materials and essential building supplies, ensuring you have all the elements necessary to implement robust and long-lasting drainage solutions, regardless of your project's size in Milford. As dedicated builders merchants, we maintain a vast inventory of construction materials and function as reliable aggregate suppliers, enabling us to deliver the materials required for the adjacent pipework. For added project efficiency, we also offer site clearance and efficient muck away services.
It's essential to note that we double as ballast suppliers and shingle suppliers, guaranteeing that you have access to the full spectrum of materials essential for your drainage project. Our offerings include 6-40mm shingle, as well as an extensive array ranging from building sand to crushed concrete. Don't overlook our flexible aggregate and topsoil delivery services, designed to accommodate the diverse needs of various sites.

At GTH Construction Supplies, we stand ready to assist you at every stage of your groundworks project. Achieving drainage solutions that meet your exact requirements involves careful consideration of various elements. Leveraging our extensive experience as builders merchants and aggregate suppliers, we collaborate closely with you to identify appropriate solutions for each construction phase in Milford.
Our team at GTH comprises seasoned shingle suppliers and ballast suppliers who take pride in offering not only professional advice but also dependable same-day and next-day aggregate and topsoil delivery services. Irrespective of the quantity you require, we ensure that you receive precisely what you need, ranging from 25kg bags of shingle to substantial volumes of loose building sand.
Choosing Drainage Materials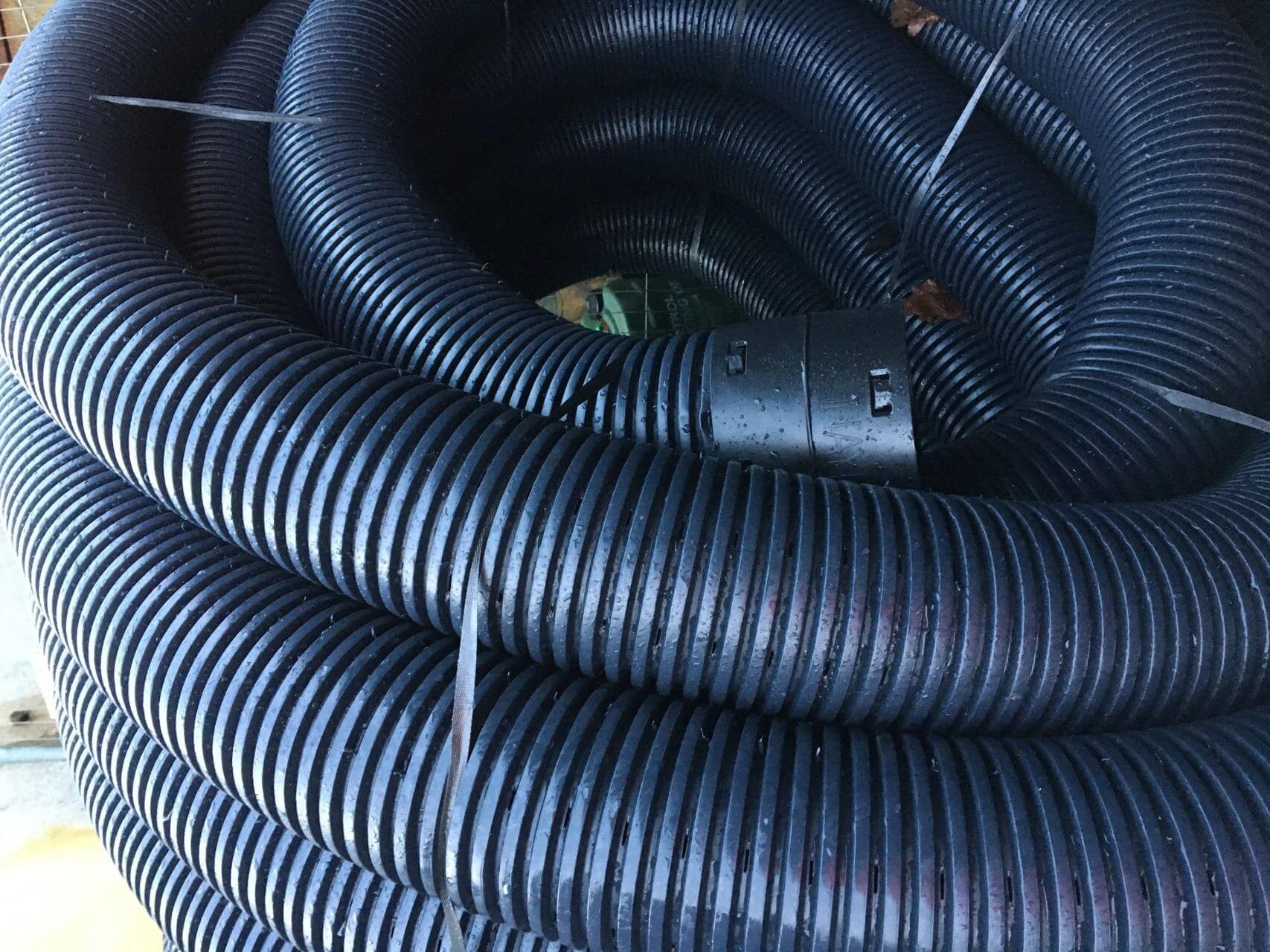 System Requirements
What is the purpose of the system? How many people will it serve? What appliances will be connected? It is important to assess the demands on the system to ensure you use the right size and type of pipework.
Access
Underground drainage systems must have enough access points for inspections, maintenance and testing. When planning systems, you should factor in the placement of inspection chambers, manholes and other fittings, and the different construction materials/products required. Because we are a dedicated builders merchants, we stock all kinds of building supplies to fully meet your requirements.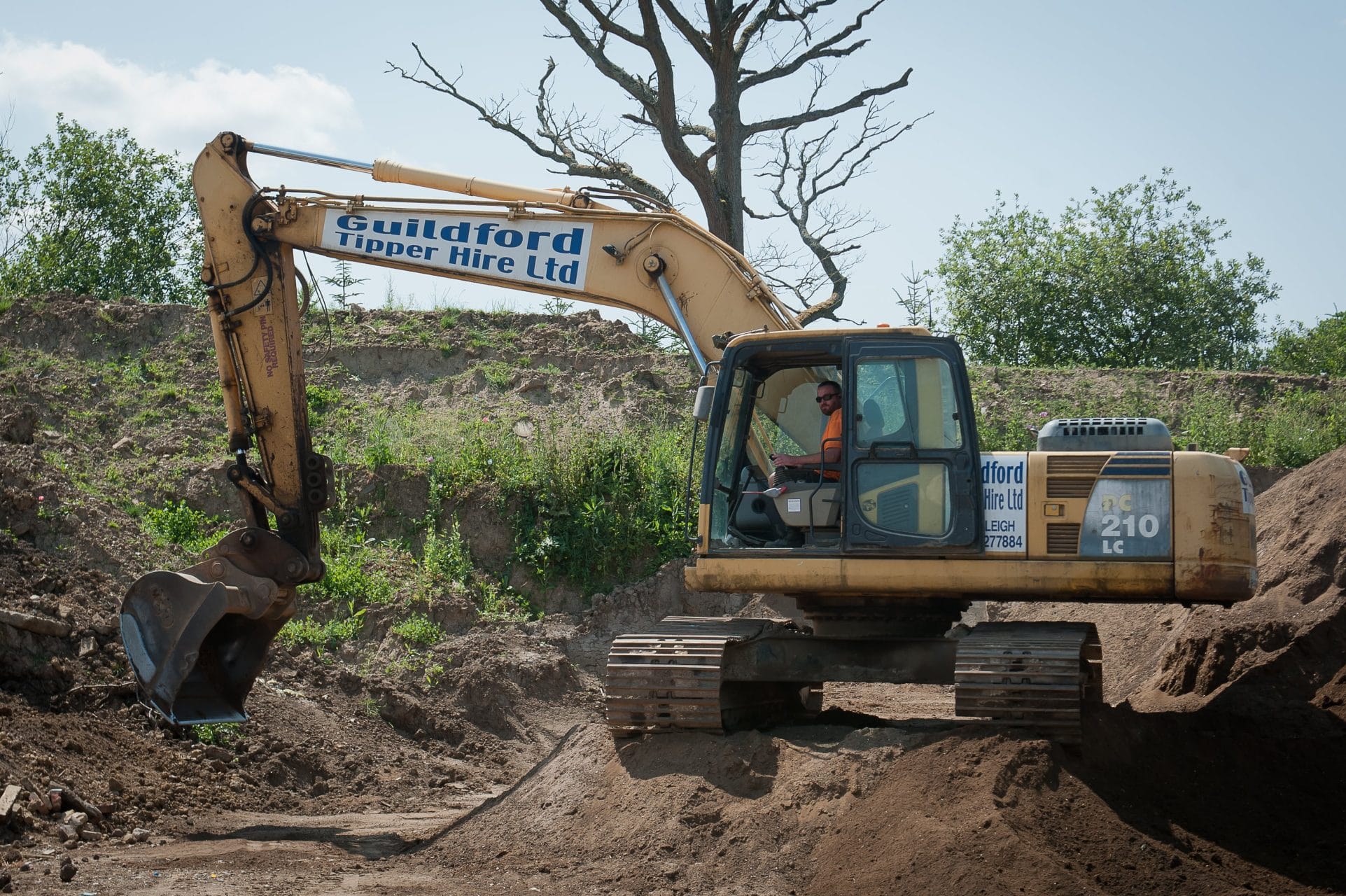 Excavation
To keep your site in Milford running smoothly, excavation requires careful planning. Part of this involves the removal of excess soil and other inert waste. Our grab trucks are the perfect way to remove uncontaminated soil in a speedy and cost-effective manner.
Connecting Pipes & Fittings
Drainage systems include a variety of different pipes and fittings. When planning systems, you will need to work out all the different elements you require. The kinds of drainage materials this includes are; Drain Couplers, Gullies, Standard & Rest Bends, Inspection Chambers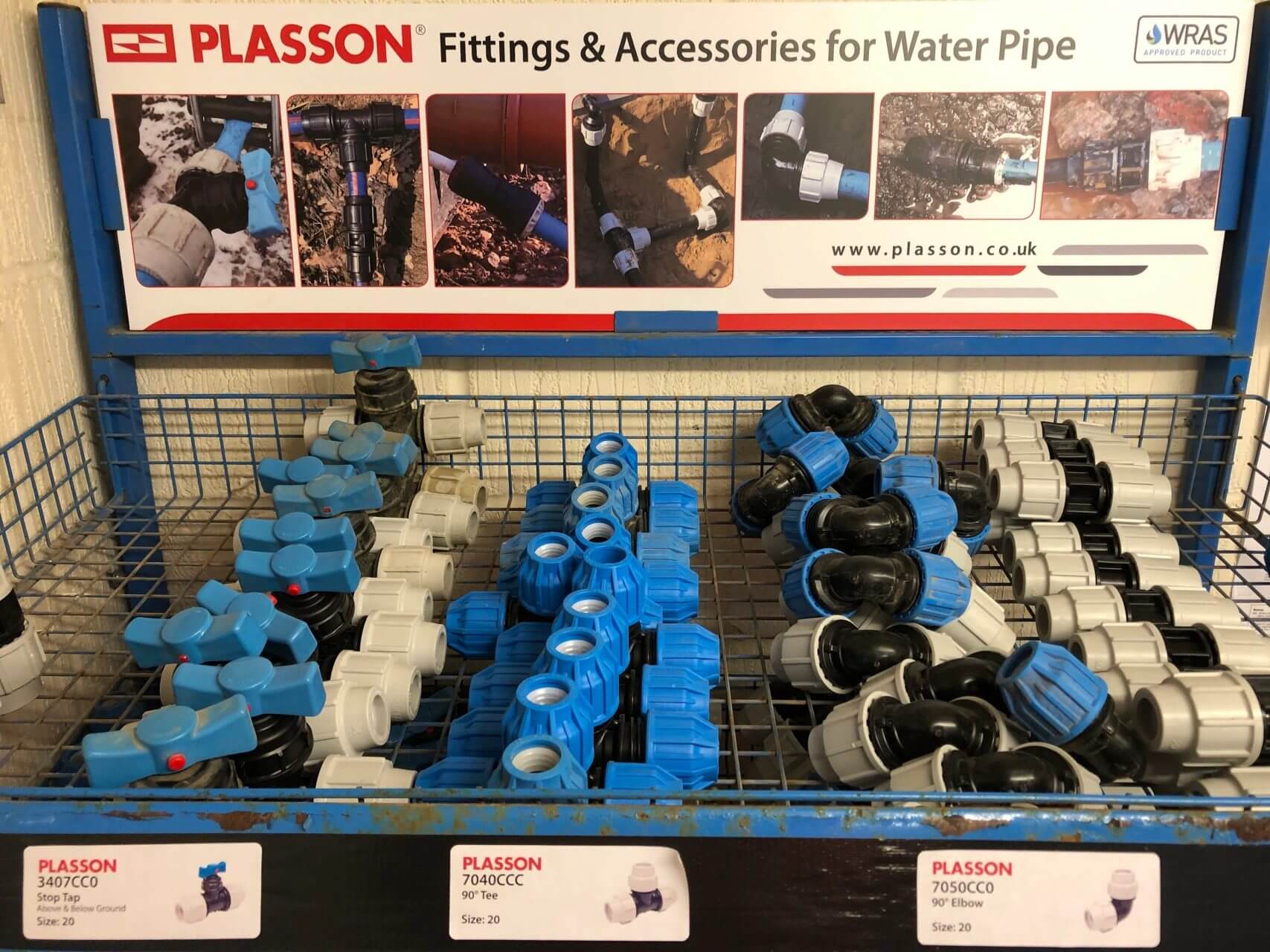 Building Regulations
There are a number of building regulations surrounding the design and installation of drainage systems in Cranleigh, Milford and the surrounding areas. Work must comply with Building Regulations Part H as well as Water Industry Specifications. Part of this is ensuring building supplies meet relevant British Standards. As a reputable builders merchants, GTH only supplies CE marked products from leading brands, such as Plasson.
Backfilling & Bedding Materials
Different pipes and systems have varying requirements when it comes to suitable construction materials for backfilling and bedding. As experienced aggregate suppliers, we offer a broad variety of materials and can recommend suitable options for your project.
The staff at GTH are experienced shingle suppliers and ballast suppliers and take pride in offering professional advice as well as reliable same-day and next-day aggregate and topsoil delivery. No matter the quantity you require, we ensure you receive exactly what you need, from 25kg bags of shingle to large amounts of loose building sand.
Areas We
Cover
With extensive experience in delivering drainage materials, building supplies, and muck away services to both homeowners and tradesmen, we offer expert, hassle-free solutions to ensure your project stays on course.